About Me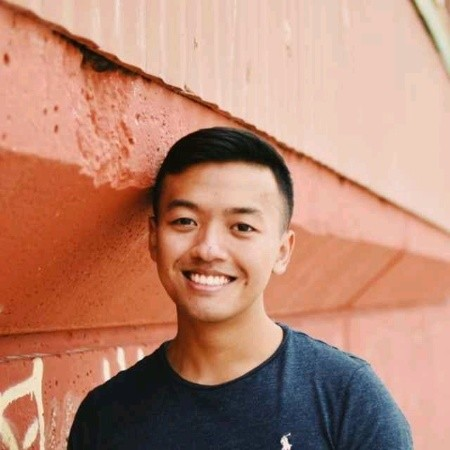 Howdy! I'm currently a 4th-year Computer Science Ph.D. candidate at University of California, Riverside (UCR). My advisor is Prof Zhiyun Qian.
News
Nov/2020: AdGraph won 3rd place for the applied research paper award at CSAW (US-CAN region).
Sep/2020: Our paper on leveraging context learning to thwart DPI evasion attacks conditionally accepted at CoNEXT 2020.
Jul/2020: Our paper on leveraging context consistency to detect adversarial perturbations for object detectors accepted at ECCV 2020.
Apr/2020: Received the Dissertation Year Program (DYP) Award. Thanks UCR!
Jan/2020: Manuscript posted on arXiv.
Jan/2020: Joined Samsung Research America (SRA) again as a research intern.
Dec/2019: Our paper on eluding stateful DPI systems is conditionally accepted at NDSS 2020.
Dec/2019: Invited to give a talk at XJTU InForSec event in Xi'an, China.
Jun/2019: Joined Samsung Research America (SRA) as a research intern.
May/2019: Invited to present our work at Mozilla Security Research Summit 2019 [video].
May/2019: Our paper on ML/graph-based adblocking accepted at IEEE S&P 2020.
May/2019: Presented ShadowBlock at WWW 2019.
Jan/2019: Paper accepted at WWW 2019.
May/2018: Manuscript posted on arXiv.
Feb/2018: Presented our work at NDSS 2018 in San Diego.
Jan/2018: Our anti-adblocking research covered by [TechCrunch] [Arcs Technica]
Dec/2017: Invited to present our work at Data Transparency Lab Conference as a grantee in Barcelona. Thanks DTL!
Oct/2017: Paper accepted at NDSS 2018.
Sep/2016: Started Ph.D. at University of California, Riverside.
Jul/2016: Graduated from CQUPT with Honors.
Jan/2016: Joined Deloitte TTL as a consulting intern.
Jul/2015: Joined Douban Inc. as a software engineering intern.
Research Interest
I'm broadly interested in computer security and web privacy. My current research focuses on privacy-enhancing technologies. Nowadays, the popularity of online advertisements has made them an attractive vector for various types of abuses. I'm working on improving the effectiveness of adblocking by (i) measuring/analyzing the escalating arms race between adblockers and anti-adblockers through program analysis; (ii) making adblockers stealthy against anti-adblockers via browser modifications; and (iii) leveraging machine learning to better identify advertising- and tracking-related resources.
Recently, I've also started to explore adversarial machine learning (e.g. adversarial example, Generative Adversarial Network (GAN)), and their applications in security and privacy research.
Pre-prints
A4: Evading Learning-based Adblockers [manuscript]
Shitong Zhu, Zhongjie Wang, Xun Chen, Shasha Li, Umar Iqbal, Zhiyun Qian, Kevin S Chan, Srikanth V Krishnamurthy and Zubair Shafiq
arXiv preprint arXiv:2001.10999
Publications
Posters
ShadowBlock: A Lightweight and Stealthy Adblocking Browser [poster]
Shitong Zhu, Umar Iqbal, Zhongjie Wang, Zhiyun Qian, Zubair Shafiq and Weiteng Chen
Midwest Security Workshop, Chicago, IL, April 2019
Talks
Adblocking: A Slient Online Arms Race
XJTU InForSec Event, Xi'an, China, Dec 2019
Arms Race between Adblockers and Anti-adblockers [video]
Mozilla Security Research Summit, San Francisco, CA, May 2019
Detection and Circumvention of Ad-Block Detectors [video]
Data Transparency Lab Conference, Barcelona, Spain, Dec 2017
Work Experience
PhD ML Software Engineer Intern @ Facebook
Remote - Jul/2020 to present
Research Intern @ Samsung Research America
Remote - Jan/2020 to Mar/2020
Mountain View, CA - Jun/2019 to Sep/2019
Consulting Intern @ Deloitte TTL (ERS - Technology Risk)
Shenzhen, China - Jan/2016 to Mar/2016
Software Engineering Intern @ Douban Inc.
Beijing, China - Jul/2015 to Sep/2015
Professional Services
Miscellaneous
I currently moderate Security Reading Group at UCR CSE, with an audience body of ~20 people.
---