About Me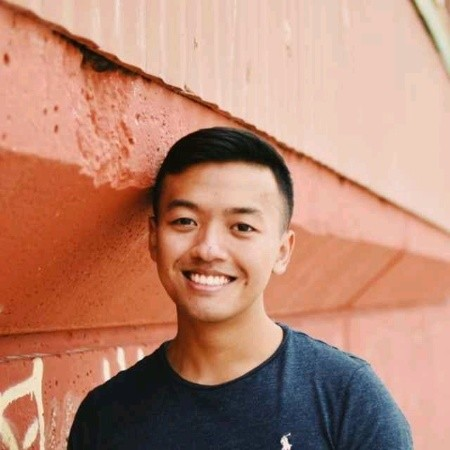 Howdy! I'm currently a 4th-year Computer Science Ph.D. candidate at University of California, Riverside (UCR). My advisor is Prof Zhiyun Qian.
News
Dec/2019: Joined Samsung Research America (SRA) again as a research intern.
Dec/2019: Our paper on eluding stateful DPI systems is conditionally accepted at NDSS 2020.
Dec/2019: Invited to give a talk at XJTU InForSec event in Xi'an, China.
Jun/2019: Joined Samsung Research America (SRA) as a research intern.
May/2019: Invited to present our work at Mozilla Security Research Summit 2019 [video].
May/2019: Our paper on ML/graph-based adblocking accepted at IEEE S&P 2020.
May/2019: Presented ShadowBlock at WWW 2019.
Jan/2019: Paper accepted at WWW 2019.
May/2018: Manuscript posted on arXiv.
Feb/2018: Presented our work at NDSS 2018 in San Diego.
Jan/2018: Our anti-adblocking research covered by [TechCrunch] [Arcs Technica]
Dec/2017: Invited to present our work at Data Transparency Lab Conference as a grantee in Barcelona. Thanks DTL!
Oct/2017: Paper accepted at NDSS 2018.
Sep/2016: Started Ph.D. at University of California, Riverside.
Jul/2016: Graduated from CQUPT with Honors.
Jan/2016: Joined Deloitte TTL as a consulting intern.
Jul/2015: Joined Douban Inc. as a software engineering intern.
Research Interest
I'm broadly interested in computer security and web privacy. My current research focuses on privacy-enhancing technologies. Nowadays, the popularity of online advertisements has made them an attractive vector for various types of abuses. I'm working on improving the effectiveness of adblocking by (i) measuring/analyzing the escalating arms race between adblockers and anti-adblockers through program analysis; (ii) making adblockers stealthy against anti-adblockers via browser modifications; and (iii) leveraging machine learning to better identify advertising- and tracking-related resources.
Recently, I've also started to explore adversarial machine learning (e.g. adversarial example, Generative Adversarial Network (GAN)), and their applications in security and privacy research.
Publications
SymTCP: Eluding Stateful Deep Packet Inspection with Automated Discrepancy Discovery
Zhongjie Wang, Shitong Zhu, Yue Cao, Zhiyun Qian, Chengyu Song, Srikanth Krishnamurthy, Tracy D. Braun and Kevin S. Chan
To appear in the Proceedings of the Network & Distributed System Security Symposium (NDSS), Feb 2020
AdGraph: A Graph-Based Approach to Ad and Tracker Blocking [paper][code]
Umar Iqbal, Peter Snyder, Shitong Zhu, Benjamin Livshits, Zhiyun Qian and Zubair Shafiq
To appear in the Proceedings of the IEEE Symposium on Security & Privacy (S&P), May 2020
ShadowBlock: A Lightweight and Stealthy Adblocking Browser [paper][code][demo]
Shitong Zhu, Umar Iqbal, Zhongjie Wang, Zhiyun Qian, Zubair Shafiq and Weiteng Chen
The Web Conference (WWW), San Francisco, CA, May 2019
Measuring and Disrupting Anti-Adblockers Using Differential Execution Analysis [paper][slides][video][code]
Shitong Zhu, Xunchao Hu, Zhiyun Qian, Zubair Shafiq and Heng Yin
The Network & Distributed System Security Symposium (NDSS), San Diego, CA, Feb 2018
On Selecting Composite Network-Cloud Services: A Quality-of-Service Based Approach [paper]
Minkailu Mohamed Jalloh, Shitong Zhu, Fang Fang and Jun Huang
International Conference on Research in Adaptive and Convergent Systems (RACS), Prague, Czechia, Oct 2015
A Source-location Privacy Protection Strategy via Pseudo Normal Distribution-based Phantom Routing in WSNs [paper]
Jun Huang, Meisong Sun, Shitong Zhu, Yi Sun, Cong-cong Xing and Qiang Duan
The 30th Annual ACM Symposium on Applied Computing (SAC), Salamanca, Spain, April 2015
A Defense Model of Reactive Worms Based on Dynamic Time [paper]
Haokun Tang, Shitong Zhu, Jun Huang and Hong Liu
Journal of Software, Nov 2014
Propagation of Active Worms in P2P Networks: Modeling and Analysis [paper]
Haokun Tang, Yukui Lu, Shitong Zhu and Jun Huang
Journal of Computers, Nov 2014
Posters
ShadowBlock: A Lightweight and Stealthy Adblocking Browser [poster]
Shitong Zhu, Umar Iqbal, Zhongjie Wang, Zhiyun Qian, Zubair Shafiq and Weiteng Chen
Midwest Security Workshop, Chicago, IL, April 2019
Talks
Adblocking: A Slient Online Arms Race
XJTU InForSec Event, Xi'an, China, Dec 2019
Arms Race between Adblockers and Anti-adblockers [video]
Mozilla Security Research Summit, San Francisco, CA, May 2019
Detection and Circumvention of Ad-Block Detectors [video]
Data Transparency Lab Conference, Barcelona, Spain, Dec 2017
Work Experience
Research Intern @ Samsung Research America.
Remote - Dec/2019 to present
Mountain View, CA - Jun/2019 to Sep/2019
Consulting Intern @ Deloitte TTL (ERS - Technology Risk)
Shenzhen, China - Jan/2016 to Mar/2016
Software Engineering Intern @ Douban Inc.
Beijing, China - Jul/2015 to Sep/2015
---